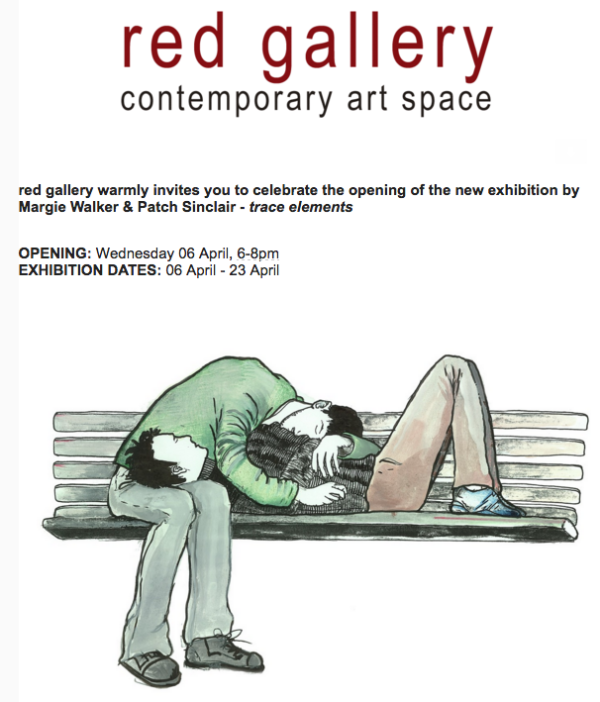 TRACE ELEMENTS is the second collaborative body of work produced by Margaret (Margie) Walker and myself. It was held at Red Gallery in Fitzroy North, Melbourne. Here are some photos from the opening night.
If you would like to read an insightful essay written by Tess Cullity about this body of work, then please click HERE for an online version of the Trace Elements zine.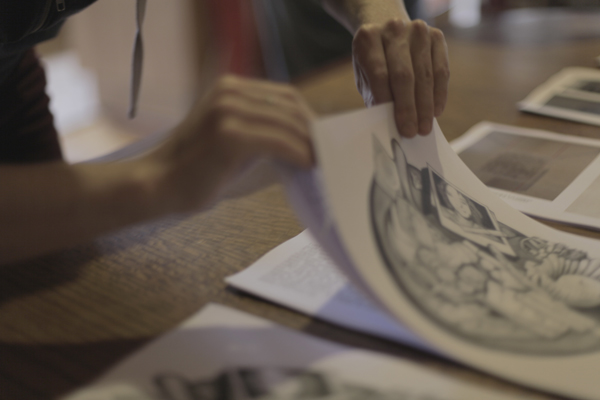 Last minute zine collating in Preston before the show opens!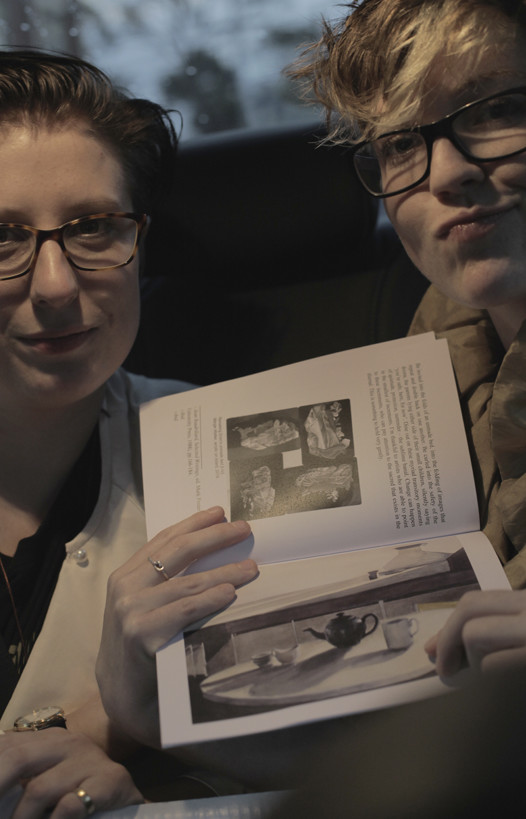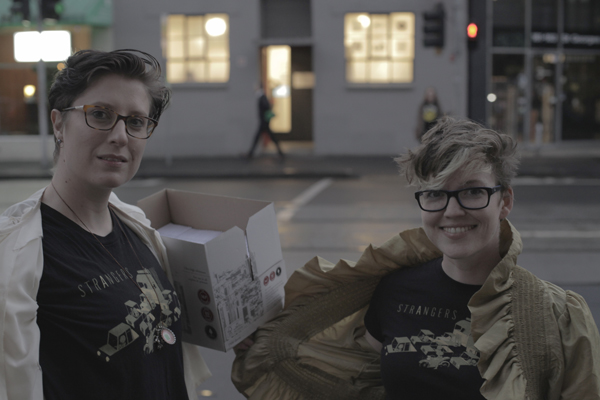 Margie and I in the backseat of a cab in the rain; running fashionably late in matching Strangers (Lea Thau, KCRW) t-shirts + frills.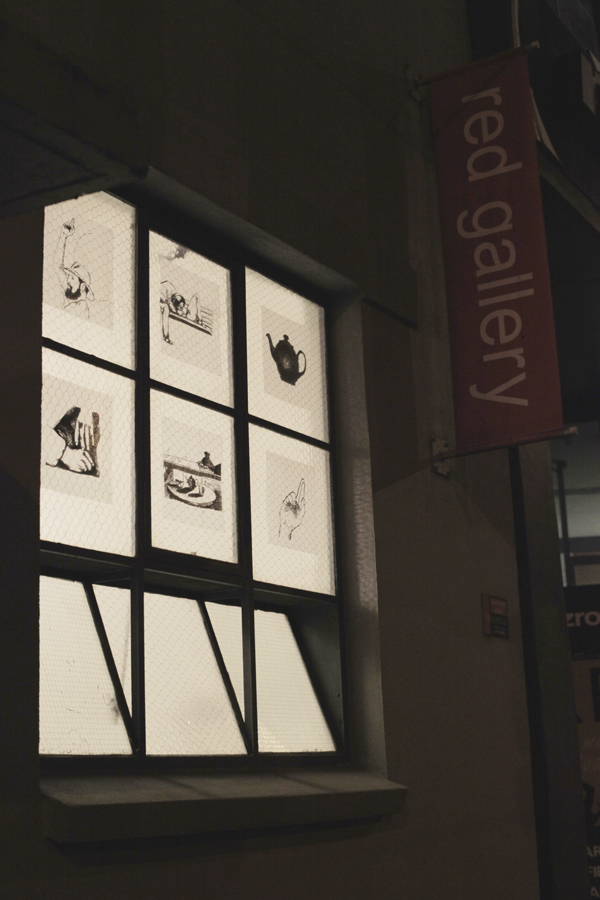 Window installation drawn up by Margie on thick tracing film, taken from excerpts of our drawings.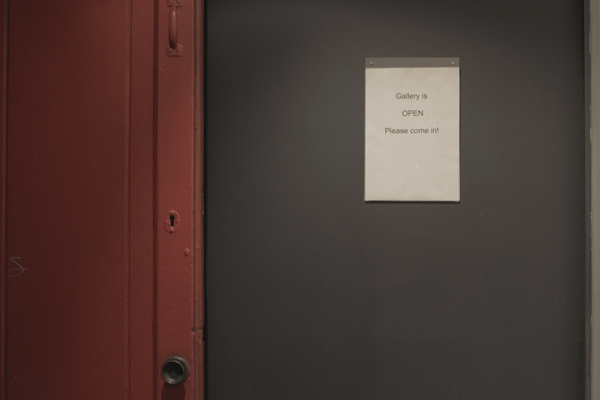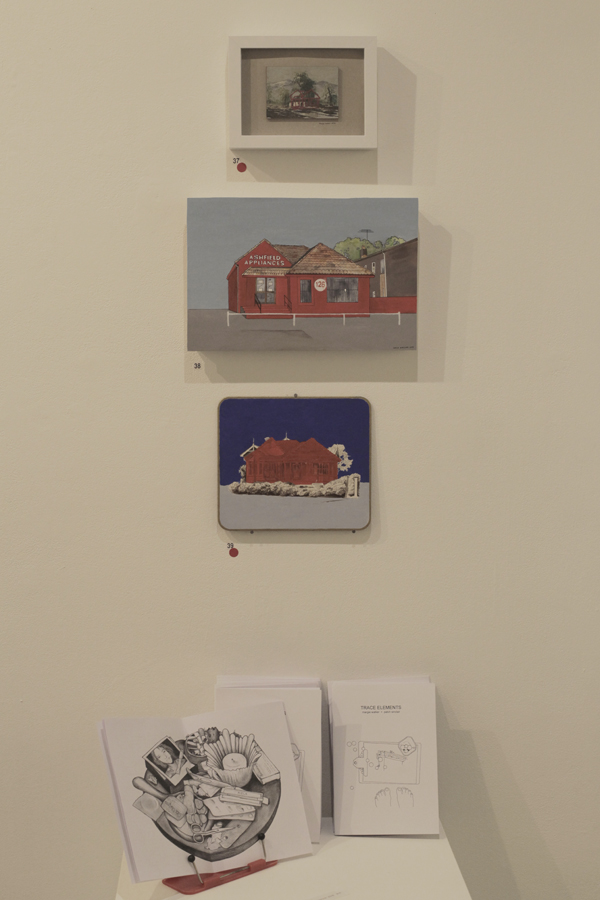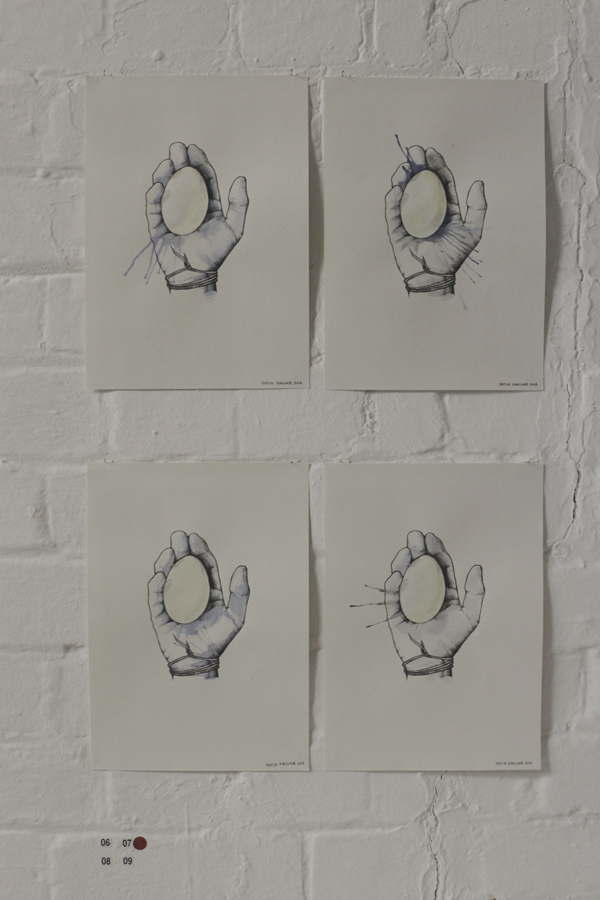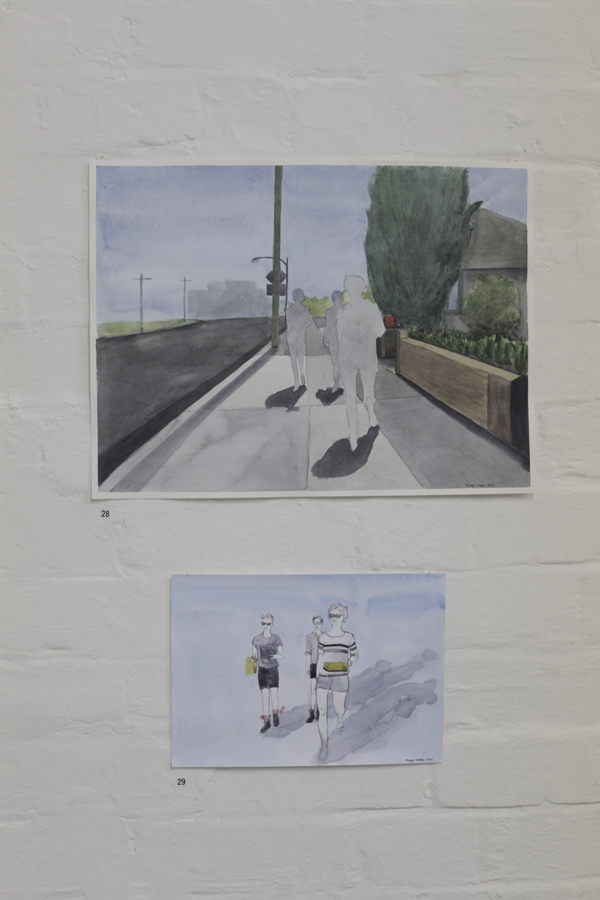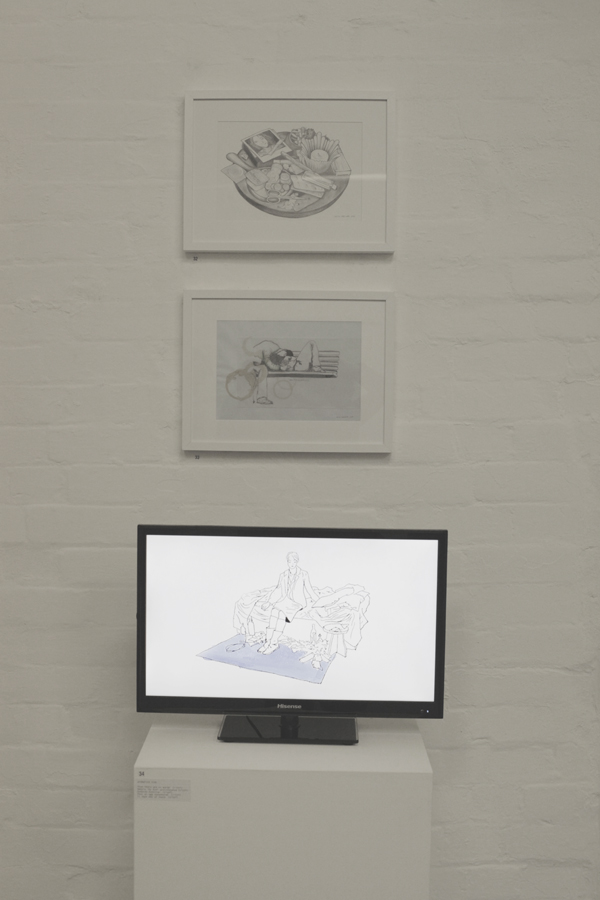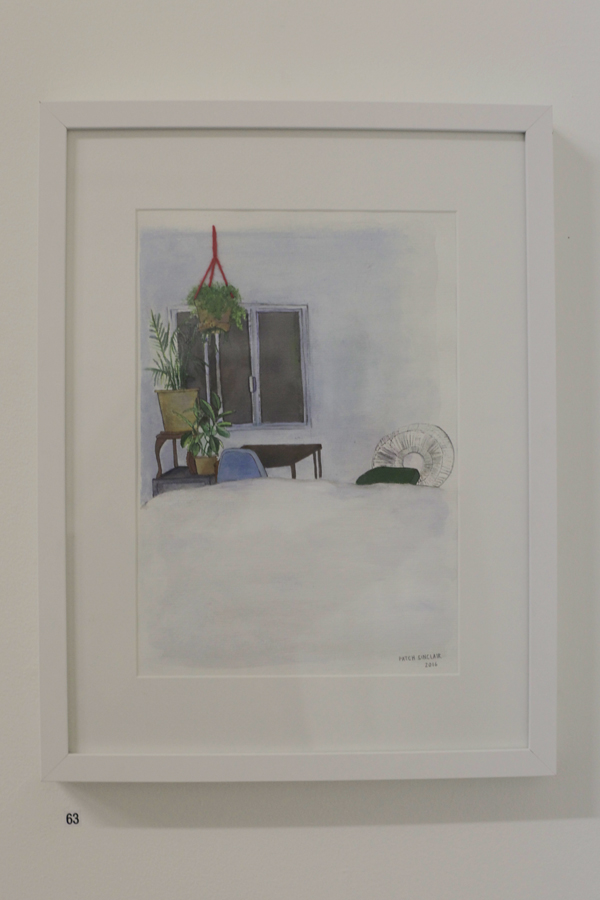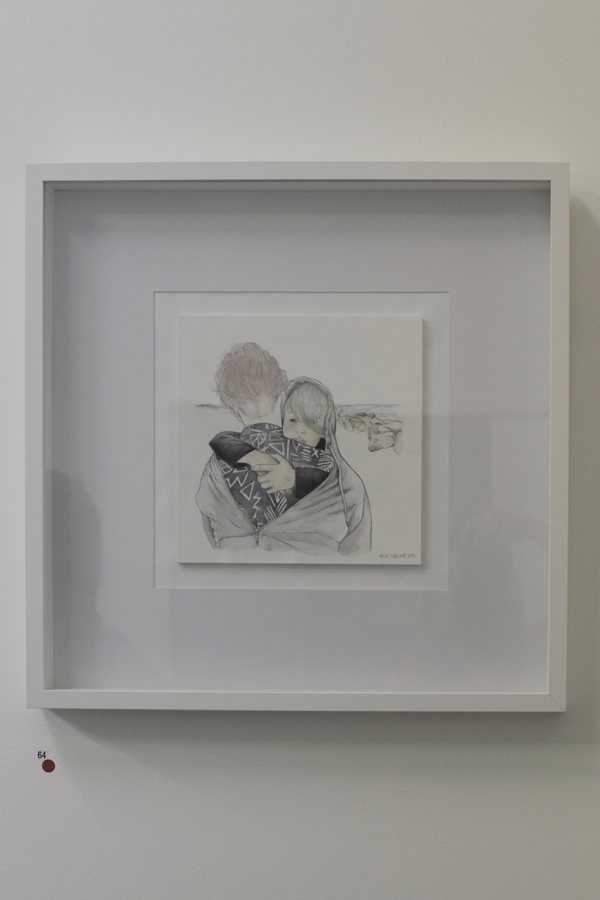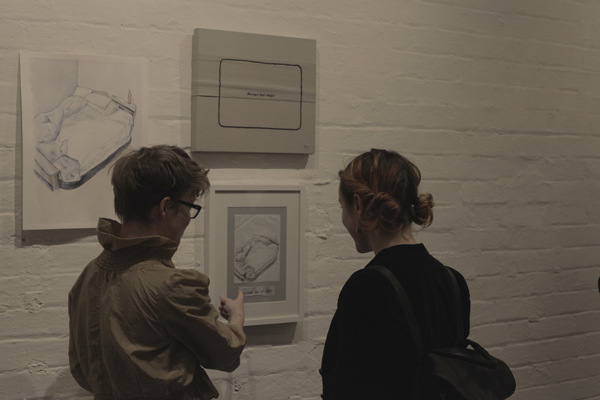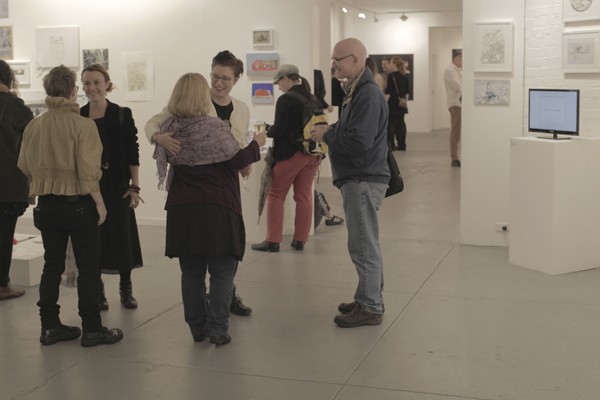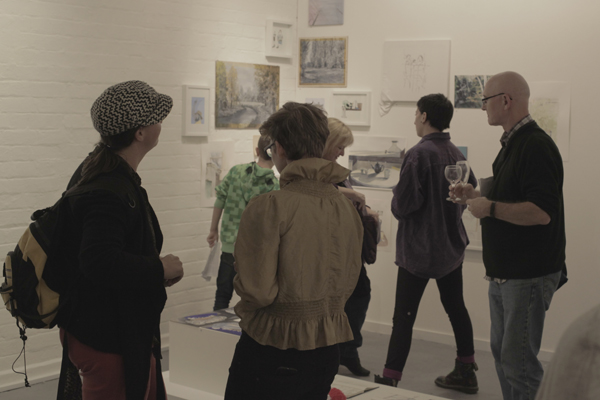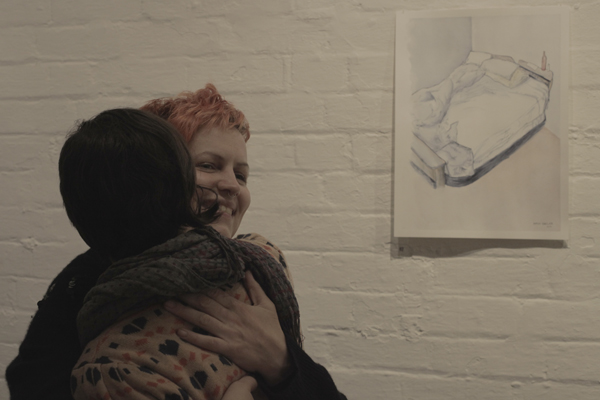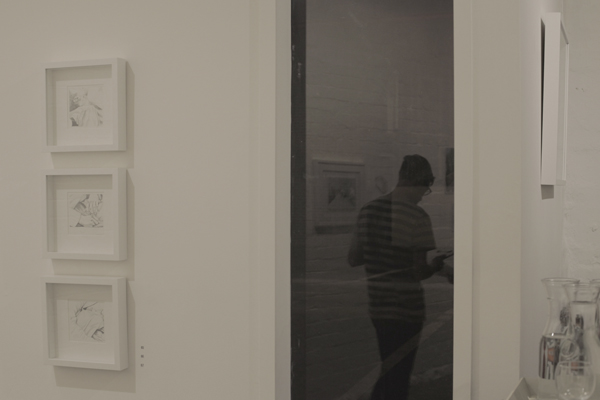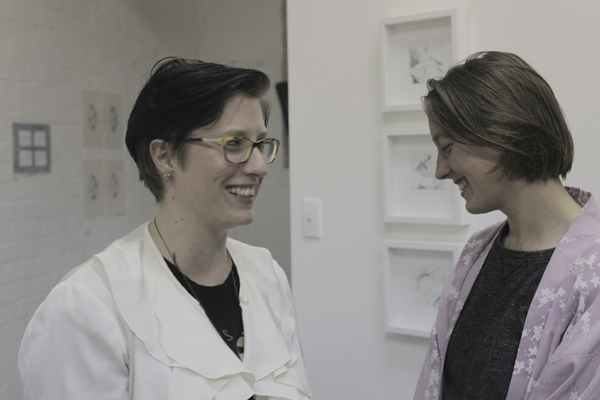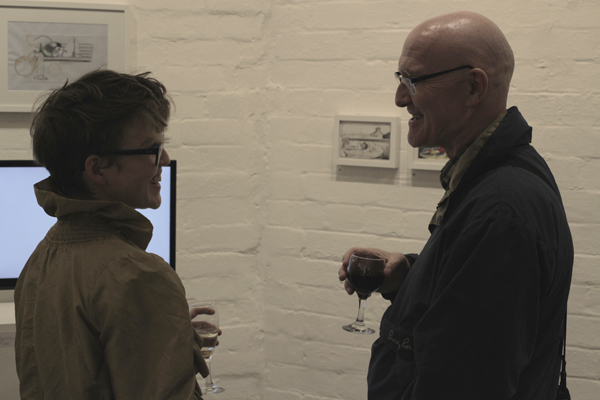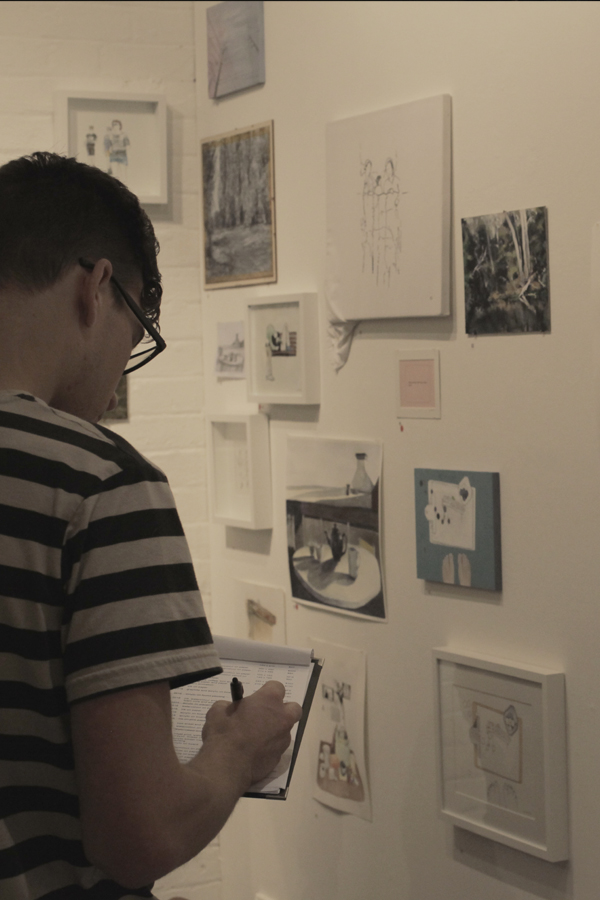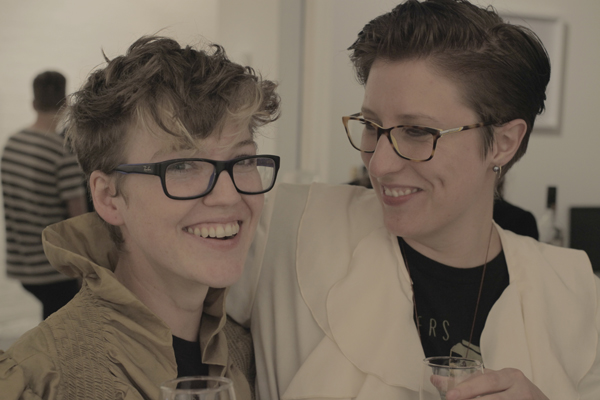 Thanks to everyone who made the night lots of fun despite our overtired states.
Photos: Tessa Rex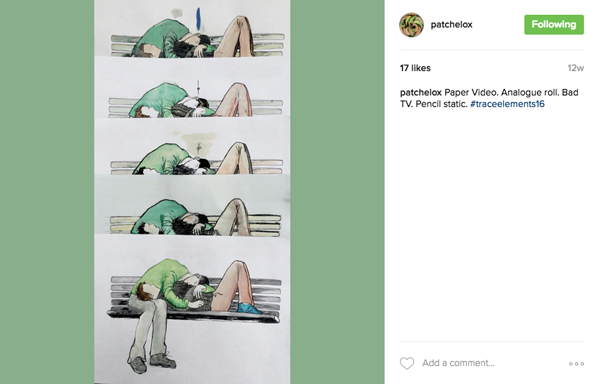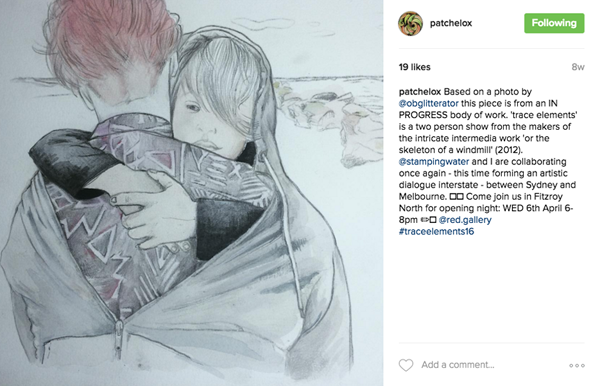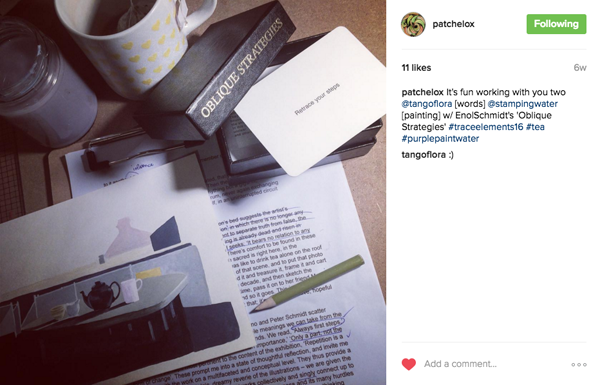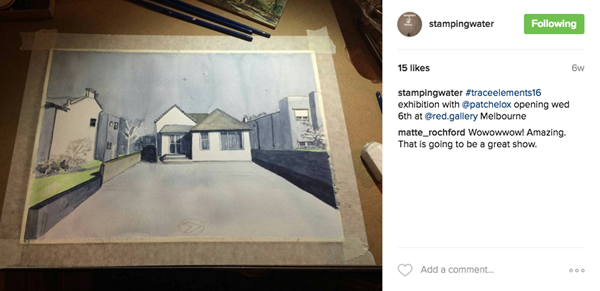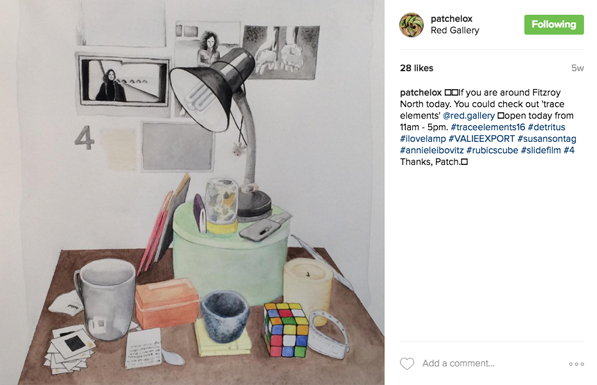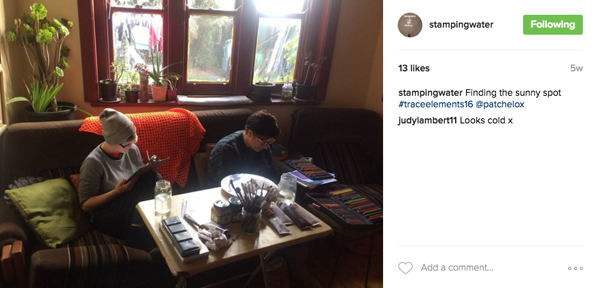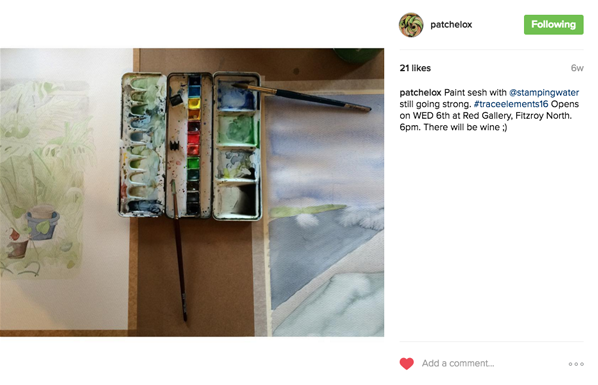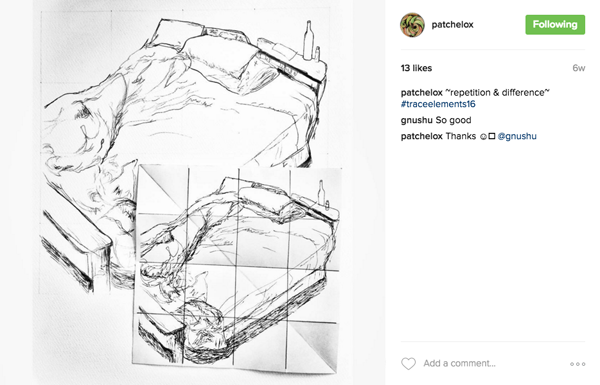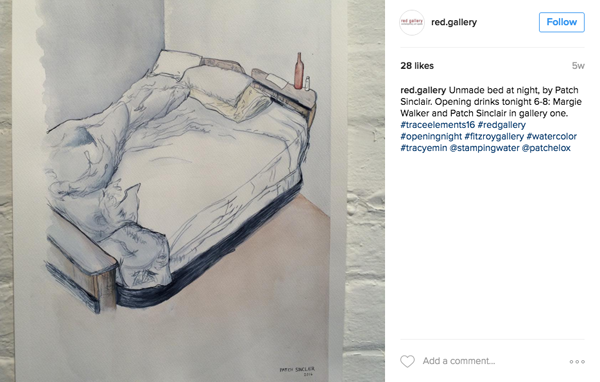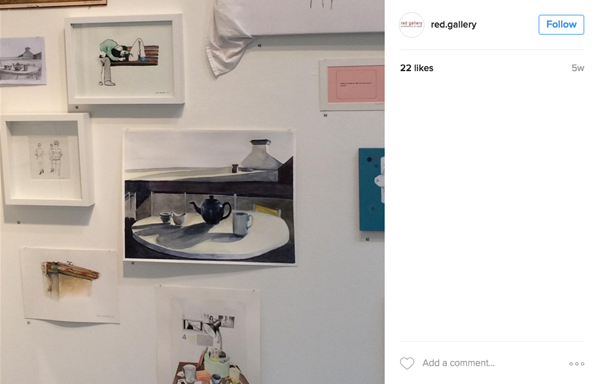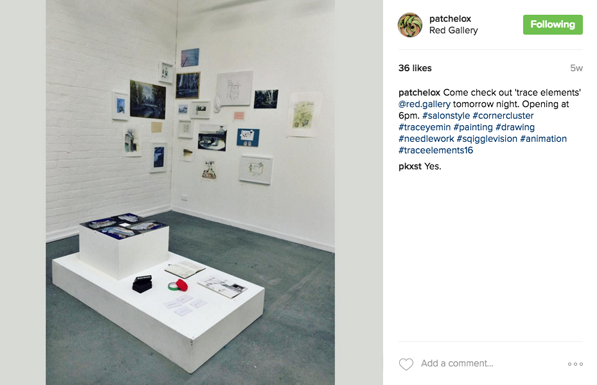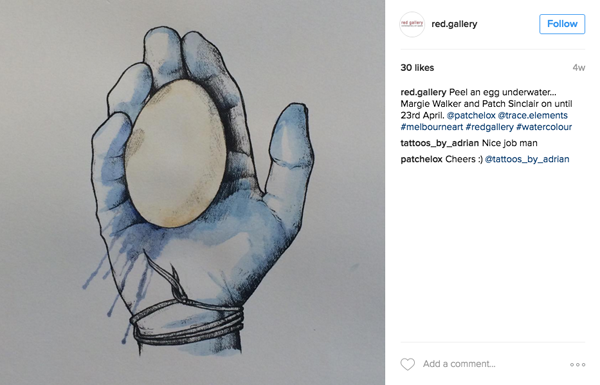 15.05.16
Here are some some screen captures of snaps and blurbs that we shared on Instagram #traceelements16