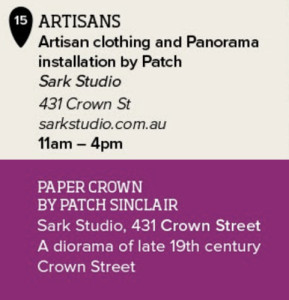 Paper Crown was made to fit in the window of Sark Studio on Crown St for Surry Hills Festival 2015, which was held on Saturday 26th September.
Paper Crown is an illustative sculpture, a tableau of sorts, thoroughly mixed media by nature. The work is made up of of foam, stolen patterns from the insides of envelopes, acrylics/house paint, watercolour, polymer clay, matchsticks, sand from Woomera (curtesy of T-Rex).
This 2 + a 1/2 dimensional piece is set around the turn of the 20th century – a time when trams still travelled down Crown St to Cleveland St. This charming panoramic diorama of a little section of Crown St comes alive with rich textures and hidden details with the addition of architectural model elements and pastel overtones.
I would like to thank Alli Sebastian Wolf for her tireless organising to produce Surry Hills Festival 2015 and to Theresa Jackson owner/designer of Sark Studio for allowing me the use of her window space. If you are interested in locally designed and finished beautifully tailored garments made with exquisite fabrics and naturally dyed fibres then you should check out their range HERE. Their clothing is often based around the form and concept of a 'Sark' [a linen work shirt] as there "core aesthetic". I am envious of many items in the afore mentioned collection, I recommend that you go check it out!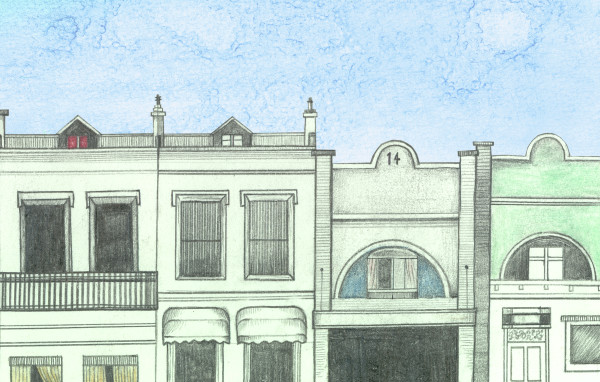 (Above) Pencil and watercolour concept sketch for this model. This thumbnail was used to pitch the design of this project in the early stages.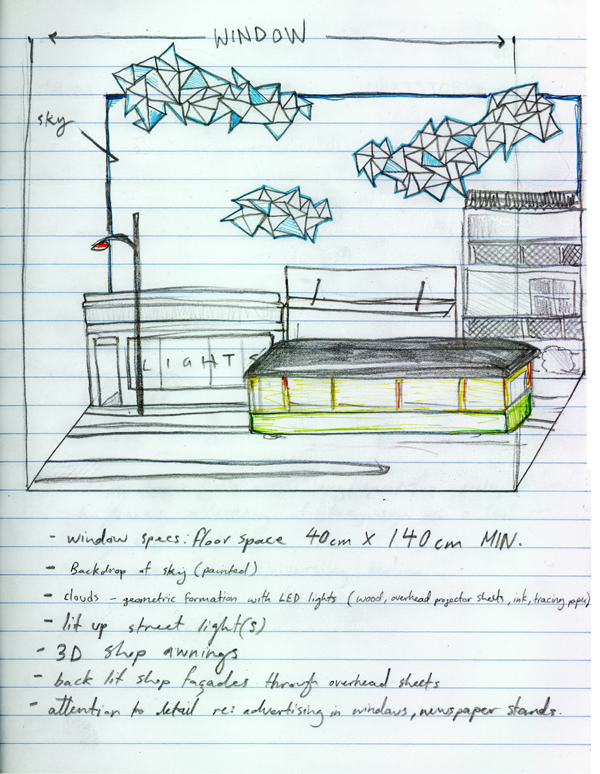 Initial sketch on lined paper. This was made in conversation with the wonderful Hannah Stenstrom.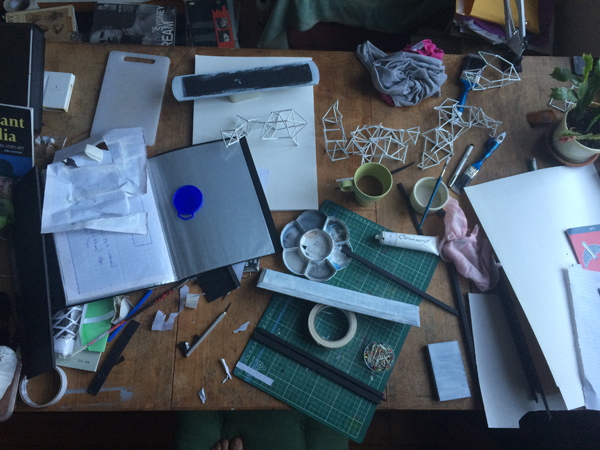 High angle view of my messy desk mid cloud and tram construction.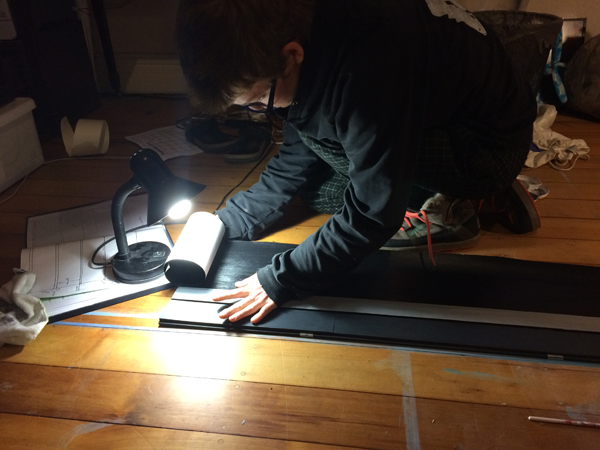 Building textures, Photo credit: T-Rex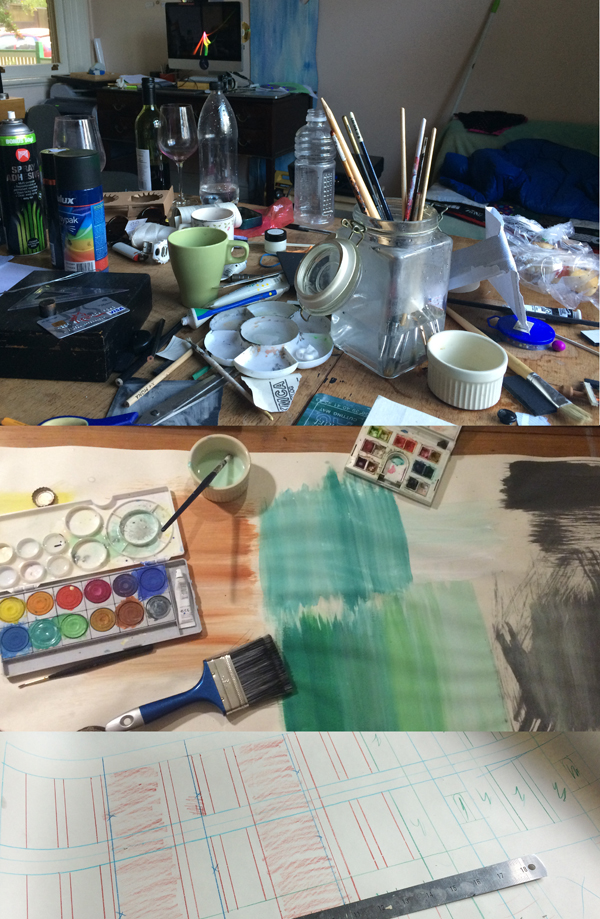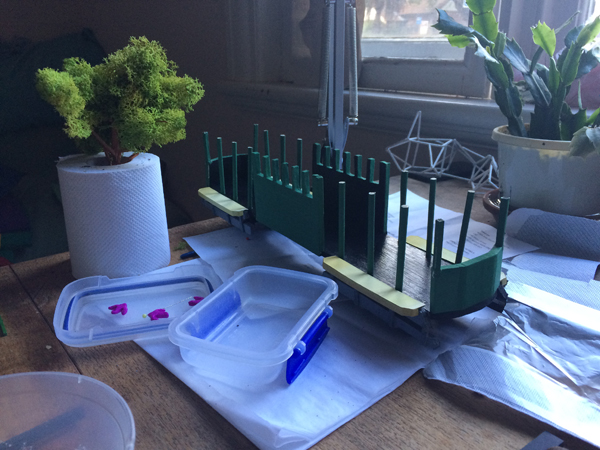 More W.I.P photos.
> ft. red wine and toilet roll.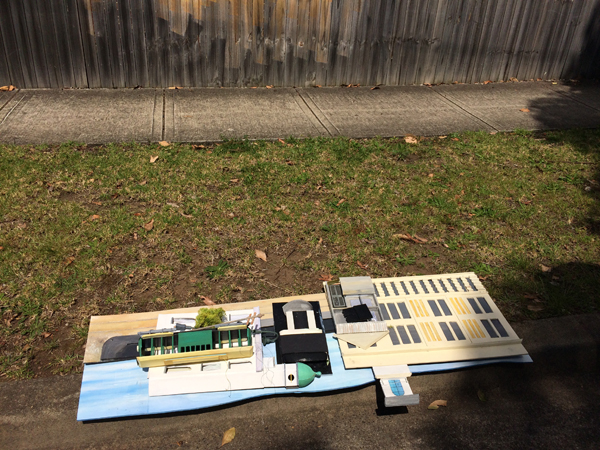 Early Morning flat-stacked 'Paper Crown' on the curb.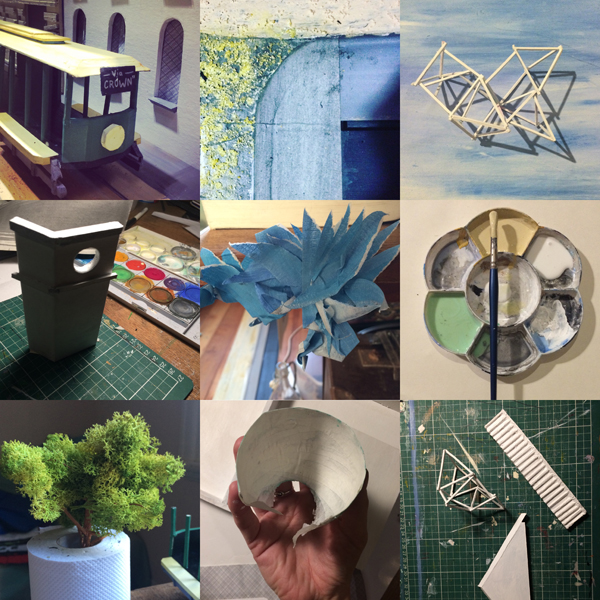 (Above) Close up of installed model/sculpture, 'Paper Crown'; Grid of C.U. of the building process.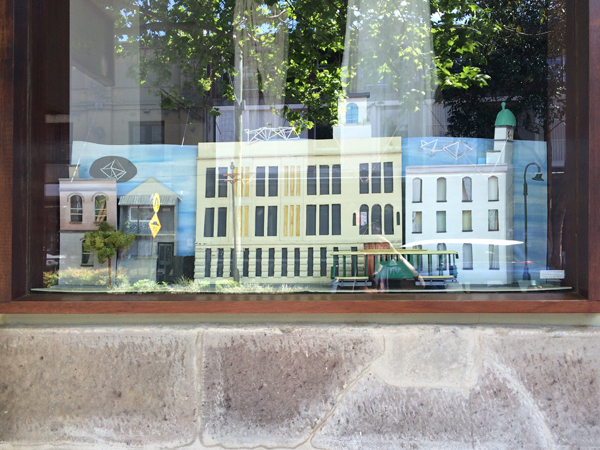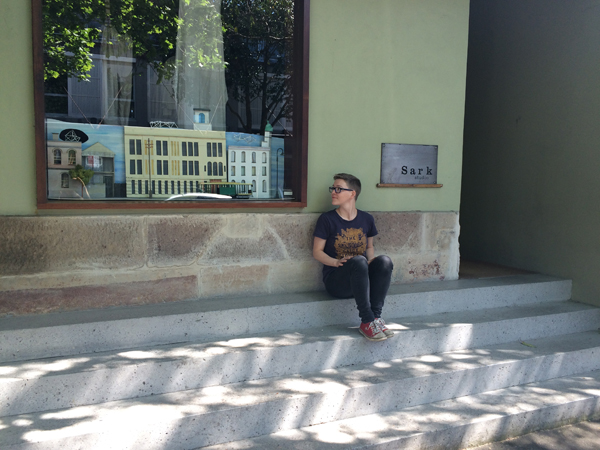 Window view @ Sark Studios + a sitting Patch.