TWELVE is a short form cinepoetry series. The project was released once a month from 12 May 2013 – 12 April 2014. Produced by Candy Royalle, Patch Sinclair, Ashley Blackmore and Tessa Rex.
The first video 'And Then there Were Two' was screened at 'Poetry d'Amour 2013: Love Poems for Valentine's Day' in Western Australia before the idea of making a 12-part series was decided. After TWELVE was well underway, 'And then there were Two' was also entered into the Queensland Poetry Festival, Filmmakers Challenge 2013 where it received a 'Highly Commended' recommendation.
Check out DJ, radio producer, artist and writer LAPKAT's review here on her spoken word, hip hop and music blog.
Written by performance artist and poet Candy Royalle. You should subscribe to her channel: http://www.youtube.com/user/CandyRoyalle or more importantly, you should get yourself to a gig: http://candyroyalle.com/events-and-shows/ She is currently performing her new show and new Album 'Frida People' in collaboration with Sloppy Joe.
Music from the truly inspired mind of Ashley Blackmore, computer engineer/programmer/musician. You should look at the edge of his brain here: http://ashley.blackmo.re/ Also, check out his sound design in this video: http://www.youtube.com/watch?v=QKDkQw7iC1E
With assistance from the lovely T-Rex including: her performance in #4; a shot of a bird and plane in #9; and her camera assistance on #10 + #12; her field recording on #11 and data wrangling on #12. You can check out her photographs, docos and radio stories at: http://www.tessarex.com/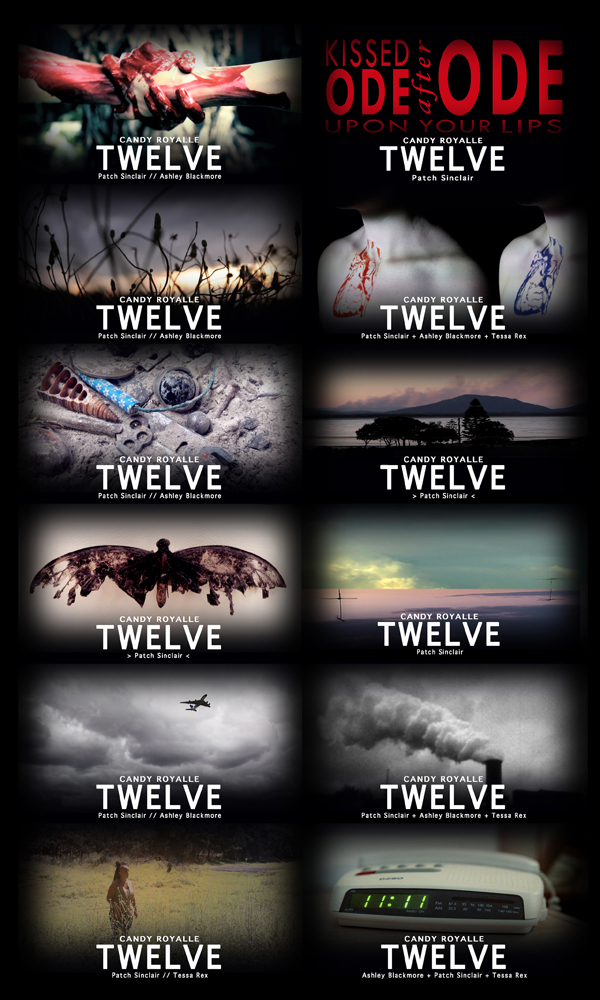 You Can view all videos against a clean black background here: http://twelveproject.tumblr.com/
Or on Candy's website: http://candyroyalle.com/twelve-2/
…Or in the YouTube playlist below. That seems like too many places surely.